Let's do some catching up. We have been waiting and waiting. Finally in spring 2021 we got a few proper swimrun races to talk about!
Stockholm Swimrun 2021
This year Stockholm Swimrun was a smaller event than usual, still under covid. I entered just for the fun of it with my friend Henrik Gustafsson. And boy, we enjoyed it a lot! Great to get that feeling of being in a competition again.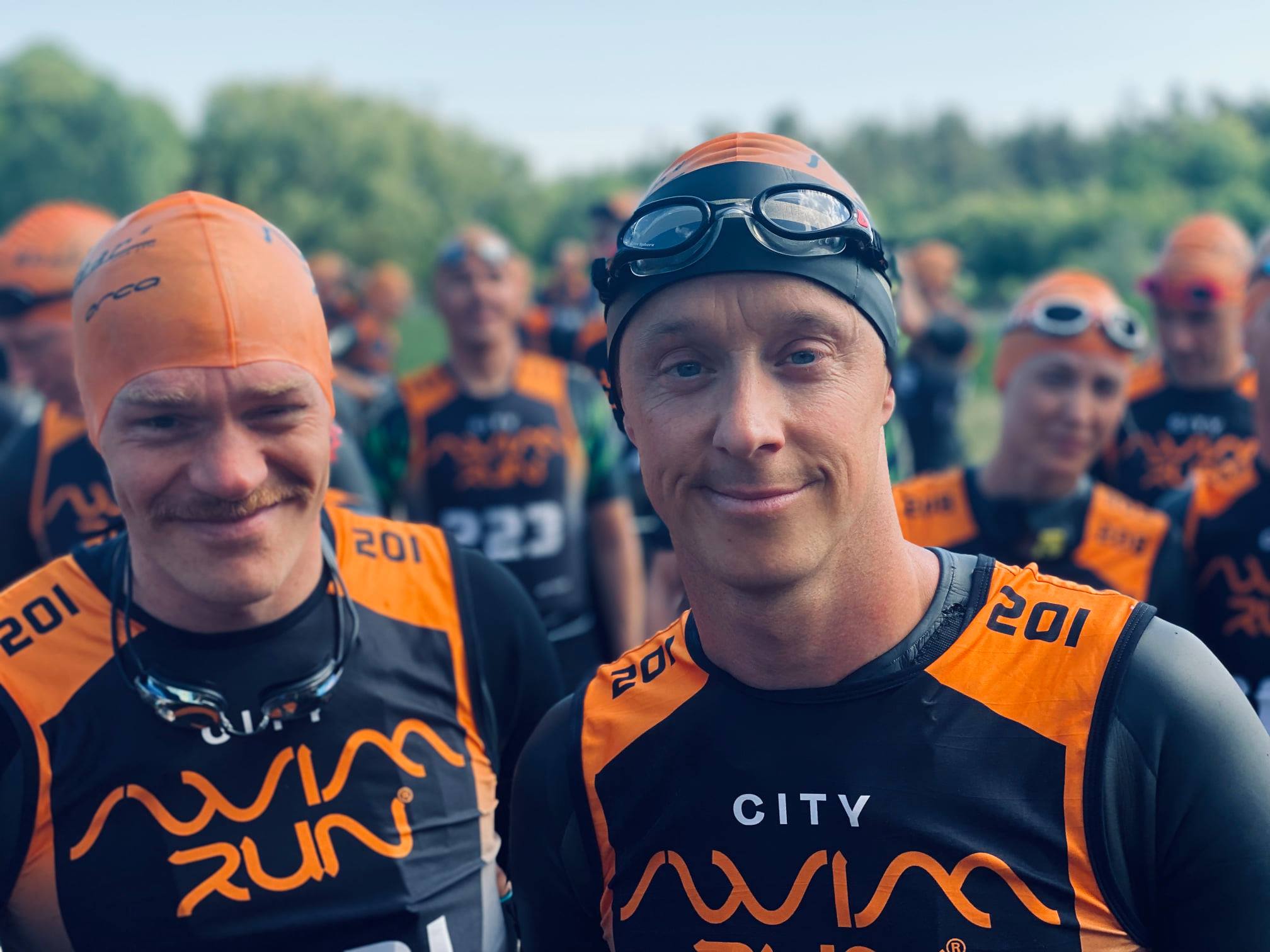 ÖTILLÖ World Series Utö 2021
ÖTILLÖ Utö is one of the most competitive races in the world of swimrun. This year we didn't get all of the usual international competition due to covid and its impact on international travel. However, on the bright side, this year offered a new course with a lot more trail running, retiring the old 9 km gravel section. Can't believe how both fun and scenically stunning the new course is. Brutal terrain and a lot of transitions make for such an action packed race, really making the most of this sport. Spot on, course designers!
We didn't start out too aggressively and pretty much was in a void for most of the race. Tactics-wise we nailed most of it with that exception of a total lack of drafting. Can't stress enough the importance of swimming in a pack. But sometimes it just doesn't play out like that, especially in this race since the men's, women's and mixed categories had separate starts this year.
We managed to finish strong on the northern, angelically beatiful islets. This section doubles as the World Championship closing part. We passed one team on a run close to the finish but didn't quite manage to reel in Roger Sjösten and his partner. With the level of competition at Utö, a 11th in men's & 15th total is something we are content with. With a few tweeks and more training, we are well set for the upcoming ÖTILLÖ World Champs!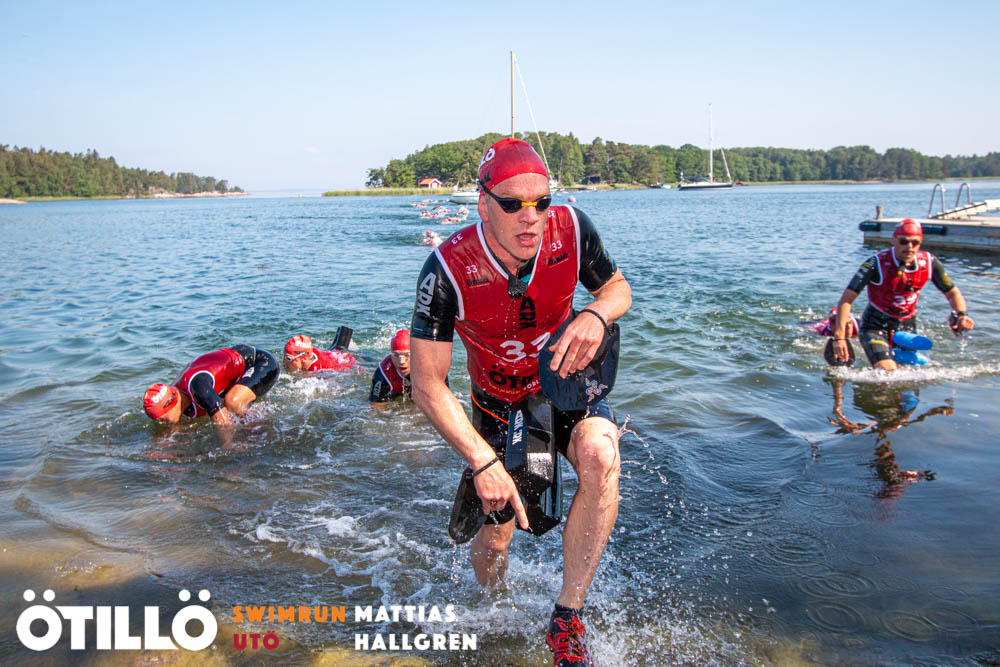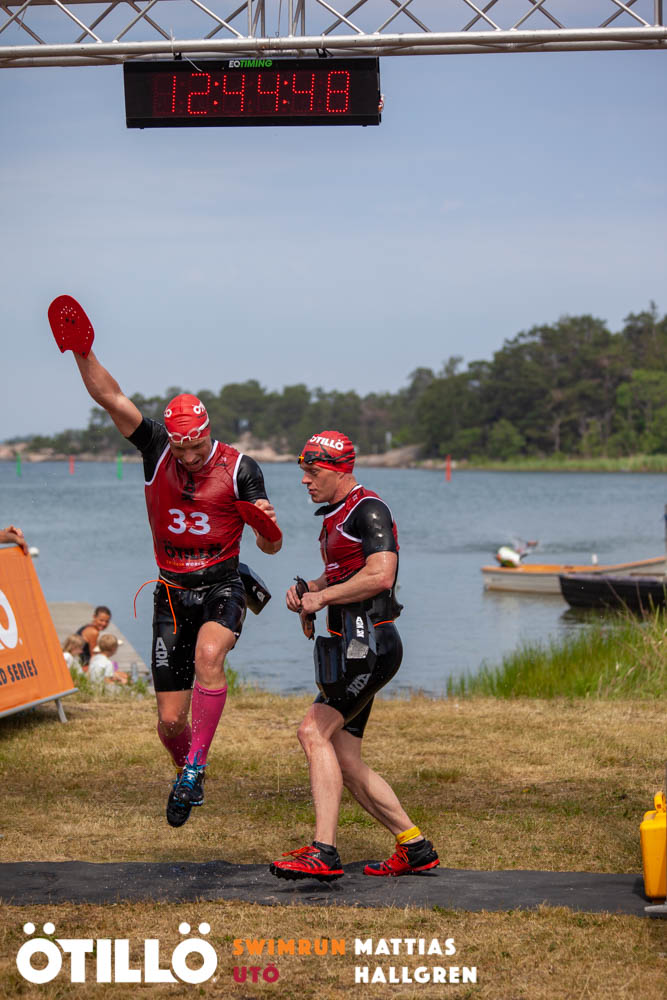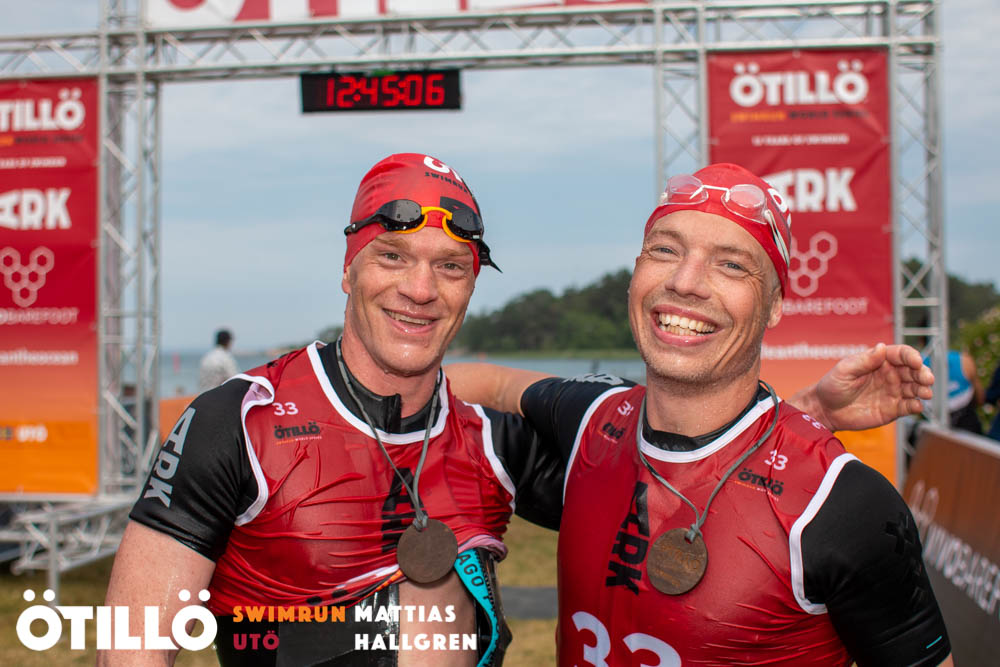 Amfibiemannen 2021
Seems trail and off-trail running is the new flavor. Amfibiemannen organized by Wolff-Wear had their second running of their new and improved course with a boat-load of brutal terrain. With that a few of the swim sections were definitely beyond choppy. What can I say? It's supposed to be an adventure sport and I love it!
Tactics came to play a big part in this race. We started out at an honest pace at the undulating 3 km gravel somewhere south of 4 min / km. That allowed us to draft off of André Fält and Johan Carlsson (picture).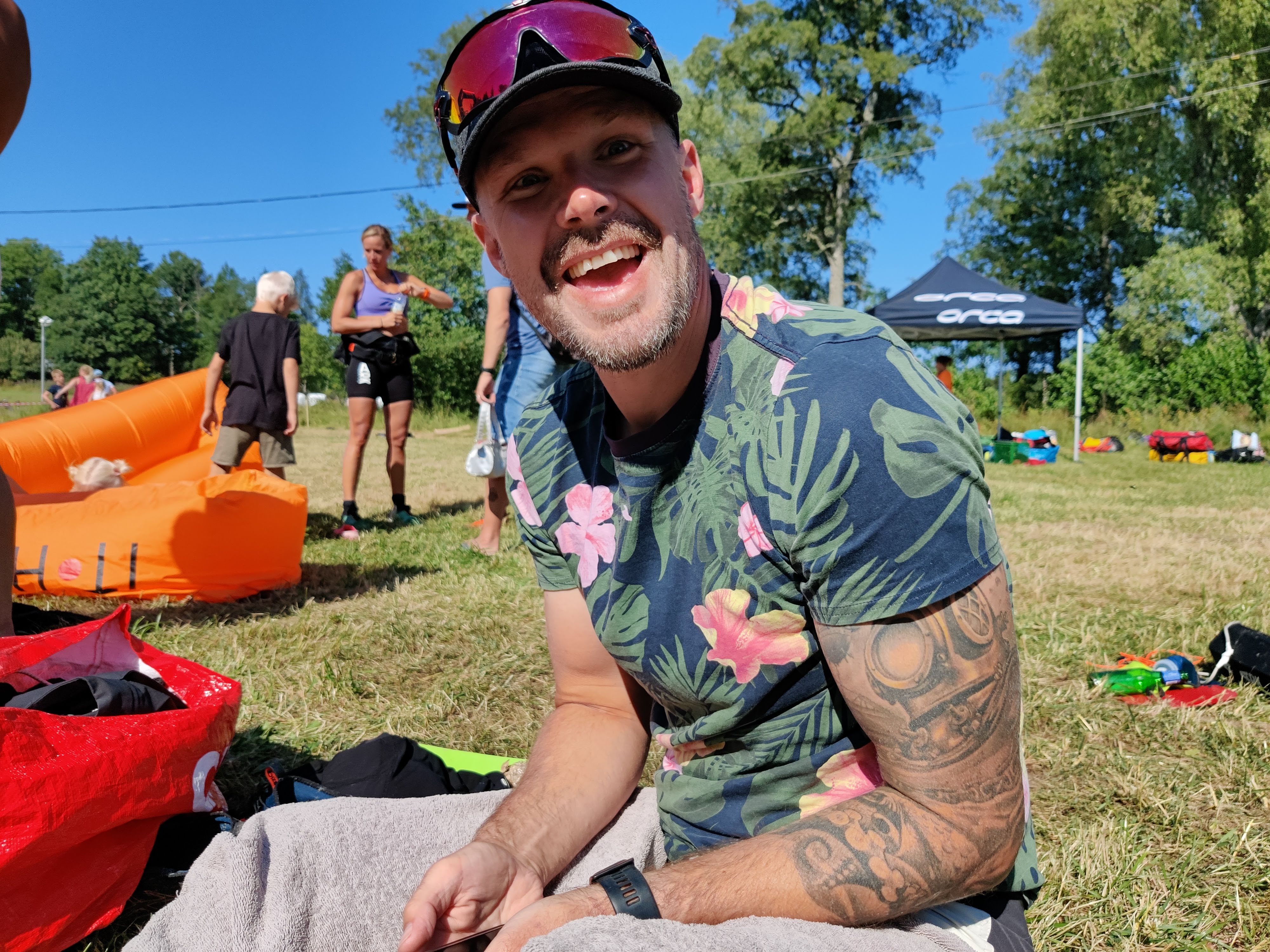 At the second swim those two pulled away and we instead got in a pack with the women's front teams with the likes of Helena Sivertsson & Kristin Larsson and Angelica Wagneryd & Johanna Paulsson. Thanks people, for giving us drafting opportunities.
The group largely held together until the extremely technical 3 km run or call it bush crawl of the uninhabited island of Villösan. That's were we dicided we'd be better off playing to our off-trail strength and ran ahead of the pack to try to catch teams in front.
That largely worked out well, except we didn't manage to catch those ahead and instead we were outswum by Joakim Perani with partner and — on the very last swim — by Helena Sivertsson and Kristin Larsson, displaying some truely strong swimming.
What a day! So much fun and great to be back racing. Enjoy the bonus pics.